Startup Skool
At Startup Skool, we're focused on teaching the next wave of young leaders ages 8 to 18, how to think with an entrepreneurial mind, so that one day they can tackle our society's most difficult social and environmental problems – and make real change. Our hands-on programs focus on developing the core skills that are found in today's cutting edge leaders: Critical Thinking, Problem Solving, Communication, Creativity, Confidence, and Resilience. Your child will learn the fundamentals of starting their own business and develop digital literacy skills, ultimately building a foundation to excel in the real world.
International Program
Our International Innovation program campers come from all over the world ages 8 to 18 and will join local students to explore the world of business and technology at picturesque University of British Columbia campus or downtown Vancouver at the Centre for Digital Media.
Contact Us
[contact-form-7 id="2781″ title="Contact form International"]
Program Inclusions:
Two unique Vancouver tours
Interactive, Hands-on Learning
6:1 Student to Instructor Ratio
M – F,  9am – 4pm. Early Drop Off and Late Pick up Available No Extra Charge.
Digital Portfolios
Networking with Startups, Entrepreneurs, Universities and Vancouver Businesses
Program Assessments and Graduation Certificates
T-shirts And Take Home Gear
Locations
Vancouver – University of British Columbia
Vancouver – Centre for Digital Media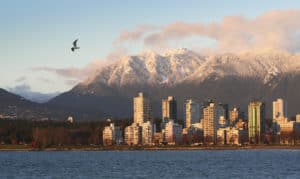 Why This Program?
By 2020, 35% of skills that are considered important in today's workforce will have changed.
In 2020, there will be over 1.4 million jobs available in computer science.
In 2020, the top 3 skills sought after will be complex problem solving, critical thinking and creativity according to the World Economic Forum.
Today's youth need a new set of skills to thrive in an ever-changing world. Let Startup Skool prepare your child for the future!
Throughout the week, your child or teen will create ideas to solve problems, build a business through technology, and develop strong digital literacy skills. On the final day, they will share their concept with local and international peers, travel downtown to visit a real Vancouver business and meet respected local entrepreneurs and industry experts. They will also participate in a cycling adventure around Vancouver's Stanley Park Seawall. Don't miss this unique opportunity to open your children's mind to a new way of thinking! 
#MakeSummerCount

Dates
July 10-14 (Sold Out)
July 17-21 (Sold Out)
July 24-28
July 31-Aug 4
Aug 7-11
Prices
$595 for full week & all inclusions.
Vancouver
Situated between mountains and ocean on the West coast of Canada, Vancouver is world renowned for its beauty. Vancouver is one of the highest ranked cities for quality of living due to its safety, amenities, transportation and more.
Tours And Trips
International students will also have the chance to experience two exciting Vancouver tours. Mid-week campers will tour UBC with a professional in engineering or technology. On their final day campers travel downtown for a peak inside a Vancouver tech company and a fun cycling adventure along Vancouver's Stanley Park Seawall.
Registration Information
Our International program registration is now open.

Having trouble viewing this in your browser? Register here.