An Ode To Female Entrepreneurs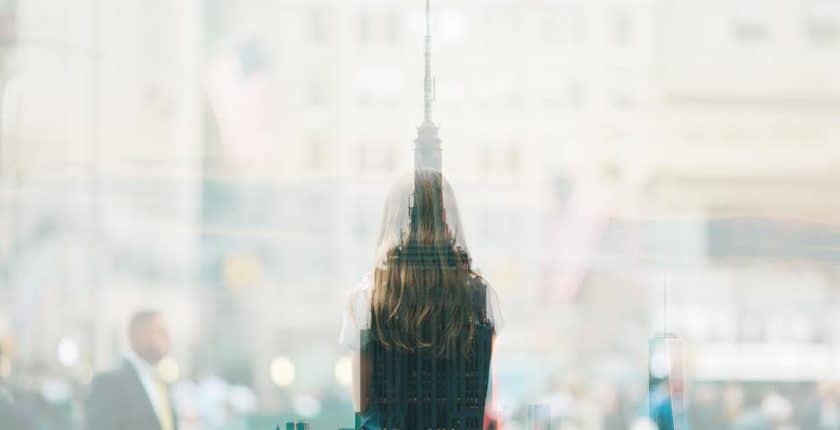 At Startup Skool, we often define an entrepreneur as 'a person who seeks to profitably solve a problem the world has by operating their own business.'  We are fortunate that in today's world, anyone with enough passion and drive can dive headfirst into entrepreneurship – some with fewer obstacles than others. Sadly, this opportunity wasn't always as accessible to everyone.
Not too long ago, women were put into a much different box than men. This made it extremely hard for them to break out of the cycle of daily life that others expected of them. Some did, of course – but it wasn't easy. These were the women that exemplified the term go-getter. These were the women that would not take 'no' for an answer. These were the women that refused to let expectations hold them back from greatness.
Although rarely celebrated in history books of the 20th century, this period was witness to an array of remarkable female entrepreneurs whose contributions continue to have a positive impact in our society today. As any genuine entrepreneur strives to do, these women left the world a more interesting place.
In their 2008 article "16 Legendary Women Entrepreneurs," Entrepreneur.com gave us insight into the lives of these sixteen trailblazers and the contributions they made. To give you a quick sample, Madam C.J. Walker was "considered one of the 20th century's most successful women entrepreneurs [who] built her empire out of nothing." Orphaned at the age of seven and daughter to former slaves, she defied all expectations and went on to create a leading line of scalp conditioning and healing formula in 1905 – carving a path for female entrepreneurs and the African-American community as a whole.
In the early 1900s, Elizabeth Arden was responsible for bringing the concept of makeup into everyday life and in doing so, built a global empire. Although Arden passed away in 1966, her brand is still thriving and consistently nets over $1 billion per year in sales. Similarly, founded in 1910, Coco Chanel's fashion empire is going strong to this day – and even deceased, she continues to revolutionize fashion with the legacy she left behind.
… and the list goes on.
The most amazing part about all these 20th century women and their accomplishments? They built their empires in a world that did not favour the term "female entrepreneurship." In a fiery combination of genetic makeup and natural instinct, they simply had what it took.
In today's world, even though much improvement has been made, women are often still faced with an additional set of obstacles than their male counterparts. To give you brief insight – only 4% of venture capital currently goes to women, and less than 19% of business news mentions ventures led by women. Despite these obstacles, and according to the 2016 BNP Paribas Global Entrepreneur Report, successful female entrepreneurs are actually outperforming their male counterparts in several ways. The report analyzes data from all across the world and a common finding is that "companies helmed by women entrepreneurs had 13% higher revenues than those run by men, and finished 9% above the average for all entrepreneurs surveyed." Even the currently controversial Shark Tank star, Kevin O'Leary, recently told Business Insider that of the 27 companies in his portfolio, 55% of which have female CEOs, "all the cash in the last two quarters is coming from companies run by women. I don't have a single company run by a man right now that's outperformed the ones run by women." Now, why has this become a common theme in today's business world?
We compared dozens of answers to this question across articles listed in Forbes, Fortune, Business Insider, and many more – and the following findings were consistent across the board:
Women are better-calculated risk takers and consequently, more likely to take the long-term view. Meaning, they are more likely to approach their business decisions with a realistic assessment of the current situation and look for opportunities to generate steady, profitable growth.
Women are less prone to over-confidence. This mindset allows them to stay humble and continue to pursue their business with the same gusto as when they first began.
Collaboration in all aspects of their business. Especially with their competition – which, ultimately, moves both companies forward.
As Kevin O'Leary so bluntly puts it, "one thing's for sure: we should be elevating women to the CEO position because we're getting better returns. You don't need another reason in business – the numbers speak for themselves."
In conclusion, women rock. In honour of International Women's Day, we'd like to close out this piece in recognition of some of Vancouver's own beloved, fiery female entrepreneurs.
Tori Holmes, Co-Founder of Nectar Juicery. In just 3 years, she has built a mini juice empire in Vancouver – setting the industry standard for her fellow competitors.
Tara Bosch, Founder of SmartSweets. At just 21 years old, Tara began her quest to innovate the first smart candy that kicks sugar – and she's one of the first to have succeeded. Today, SmartSweets is being sold in stores across Canada and frequently shipped to the USA. Finally, a healthy candy!
Nat Cartwright, Co-Founder of Finn.ai – a white-labelled virtual banking assistant, powered by artificial intelligence. In just two and a half years, Nat has helped steer the company to bring a secure, easy to integrate platform into leading financial institutions and banks to delight their customers, improve loyalty, and reduce call center costs.
This is just a small sample of the hundreds (even thousands!) of talented, driven female entrepreneurs out there that happen to call Vancouver home.
Last but not least, we'd like to recognize the powerful movement created by SheEO as they continue to make waves in support of female entrepreneurship. Instead of raving about the organization for another 97 paragraphs, check out the powerful work they do here and get inspired.
Cheers to all you #LadyBosses in this world! We're rooting for you.
Love,
Shelby
As co-founder of Boldly and a long-time supporter of Startup Skool, Shelby is a lover of entrepreneurship & making an impact. Subscribe to our newsletter and follow along on her journey as she explores the fast-paced world of start-ups through her articles and general musings.