Kyle the Karate Kid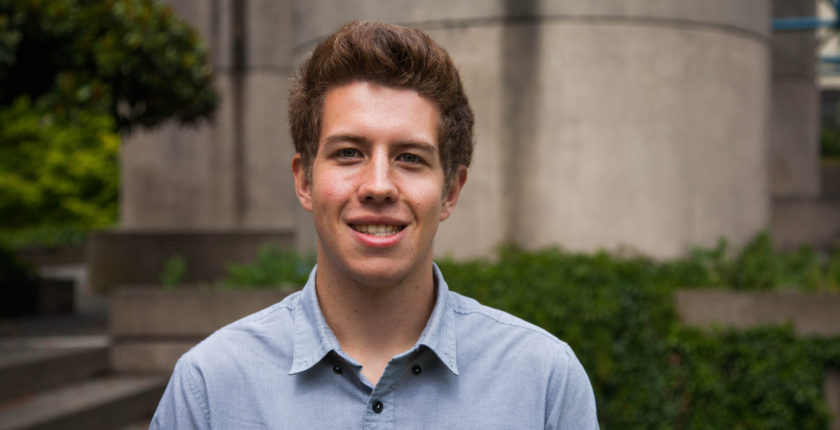 Startup Skool campers at the Centre for Digital Media will no doubt be asking Program Leader Kyle for karate lessons during lunch hour. He has his black belt and has competed on both the British Columbia provincial and Canadian national teams. Kyle, who calls West Vancouver home, has just finished his second year in Commerce at the University of Victoria. He will be specializing in Entrepreneurship, which is fitting for someone with a strong track record in the lemonade stand business.
Kyle joined Startup Skool because it would have been his ideal summer camp as a kid. He hopes the campers will absorb the lessons like sponges, especially the idea that anyone can be an entrepreneur. A 10/10 summer in Kyle's opinion would mean every camper is equipped with a set of skills over the course of the week that they can then build on after camp.
If Kyle were to start a business as a Startup Skool camper, it would be a lemonade stand that includes delivery, and the proceeds would be directed towards seed funding for other kidpreneurs. It is exactly this kind of innovative thinking that will make Kyle an excellent Program Leader. He is also adaptable, a skill he's honed through karate. When he spars, he has to instantly respond to his competitor's moves. This applies to the world of business where entrepreneurs carve their own path while quickly adapting to the actions of their competitors. Welcome to Startup Skool Kyle!