Sweet Tooth Miranda!
June 21, 2017

Posted by:

Kim

Category:

Staff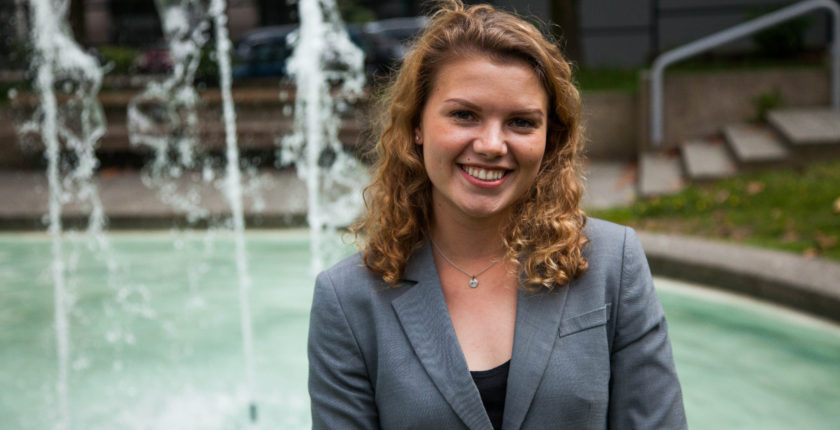 Startup Skool campers are always encouraged to spend lunch hour being active and soaking up the sunshine. What better way to do that than starting a game of soccer? Surely Miranda, our Program Leader at UBC, will be ready with a ball in hand. Miranda has completed three years of her Bachelor of Commerce degree at the University of Victoria, and will be specializing in Entrepreneurship. Born and raised in Vancouver, she decided to make the move to Victoria after being recruited to the UVic Varsity Soccer team. She's found a sense of community on her soccer team, and will be recreating that same feeling at Startup Skool this summer.
Miranda has extensive experience with design, digital storytelling, and logo creation, and can't wait to share these skills with campers. She strongly believes entrepreneurial thinking can be applied anywhere, and was drawn to Startup Skool for the opportunity to shape the minds of future leaders. She also wants to promote business as a framework for practical thinking and problem solving. Miranda's goal for the summer is to give her full energy into program facilitation every day, and be open to new experiences as they arise.
Startup Skool campers will come to know Miranda's personality is just like her hair, a little wild, but the best kind of wild. She is also constantly coming up with new ideas to satisfy needs she observes. For example, if she were a camper Startup Skool's Innovation Camp, she would create healthy candy. These sweets would taste great, but wouldn't rot your teeth! We can't wait for Miranda to bring this idea, and her many others, to life. Welcome to the team Miranda!