Me & The Bees Lemonade: The Story of a 4-Year Old Kidpreneur
June 22, 2017

Posted by:

Kim

Category:

Innovation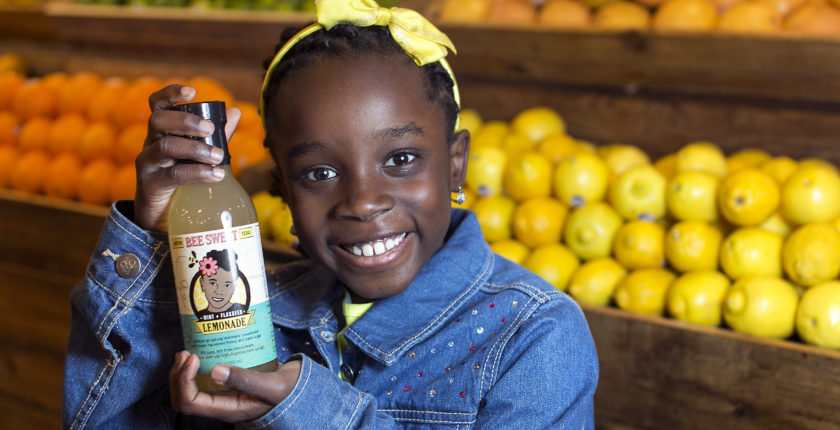 "Buy a Bottle… Save a Bee."
Meet Mikalia!
At the age of four, Mikalia Umer combined her newfound fascination of bees (after being stung twice in the same week) with her grandmother's flaxseed lemonade recipe to start Me & the Bees Lemonade. Not only has she created a social enterprise that uses local honey to sweeten her products, but she also donates a percentage of her profits to organizations working to save the honeybees.
Me & The Bees Lemonade was a sweet success from the start, but the company really took off last year when Mikalia had the opportunity to pitch her business idea on Shark Tank, where she began her pitch with, "I have a sweet deal for you!"
She managed to secure a $11 million dollar deal to help her expand her lemonade line into Whole Foods stores all across the US.
Now at the age of 12, Mikalia leads workshops on saving honeybees and participates in local entrepreneurship panels – all while attending middle school and running a booming business.
Mikalia is an inspiring young changemaker who took an initially scary experience – being stung by a bee – and turned it into an opportunity to make a difference in the world.
This goes to show that inspiration can be drawn from even the most unlikely of experiences, and that you're never too young to embrace an entrepreneurial mindset and be an ambassador for something that matters to you!